Blaze Emergency Equipment Company is dedicated to firefighting and specialty equipment and the men and women that use it. We back our work and company name with integrity.
Our company's service technicians include firefighters and EMT's, who know all the ins and outs of an apparatus. Blaze's service technicians are ASE & EVT certified which is a requirement as per the National Fire Protection Association 1071 Standard for Emergency Vehicle Technician Professional Qualifications.
Our sales team are also active and previous firefighters and EMT's, who are aware of the challenges you face when you're out there. They've been there too. Our team has the experience to help you make the most of your apparatus. Whether it's trying to decide between a single or a dual stage pump or making sure your generator is large enough to power all your lights and equipment, we have the know-how to make sure you have the right truck for the job. Blaze Emergency Equipment has been an apparatus dealer for the last ten(10) years in the New Jersey central and southern regions.
The purchase of a fire truck or specialty vehicle is a big endeavor and investment. You need a truck that you can rely on day in and day out. This means you need a company you can count on to be there for years to come. If your company is facing serious issues with your fire apparatus contact us and we will help resolve the problem immediately for you. Whether it is on-site service at your building, or major repairs which need to be attended to at our facility our service technicians are there for you and on call 24/7/365. Your truck is our truck; we stand behind our work so that you can stand behind yours.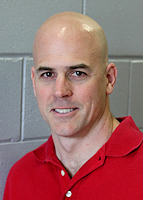 Joe has served in various positions over the years, twelve (12) of which have been as the Chief Officer of the Company. Joe also has been employed by the Millstone Township Fire District #1 for the last 20 years as per diem firefighter. Joe is a certified Fire Inspector & Fire Official as well as an arson investigator. Joe always looks to take things to the next level by testing his knowledge and ability's and has done so by competing is such events as the Firefighter Challenge and vehicle extrication (TERC) competitions in the past. Joe has passed along his knowledge and experience for the last 35 years as an instructor at the Ocean County Fire Academy and is a current per diem Assistant Ocean County Fire Marshal.  Joe is also an instructor for Superior Fire & Emergency Response Training LLC in such courses as Vehicle Extrication and Basic Fire Police. Joe is just as active today in the fire service as he was when he first started almost four decades ago. With numerous years of experience in the fire service industry, you can't go wrong with Blaze Emergency Equipment Company. On the frontlines and the administrative side Joe knows what it takes to have a fleet and equipment that is running at its best in order for you to be the best.