Life Line is driven to be first with quality innovations. It's why they are one of the original manufacturers to participate in Ford's Quality Vehicle Modifier program. It continues through the commitment of Life Line's employees/owners and associates who take quality seriously.
When it comes to setting ambulance standards, they are an active member of the Ambulance Manufacturer Division (AMD) of the NTEA, as well as strongly involved with NFPA 1917.  They take this responsibility seriously and use everything we learn to continue an ongoing commitment to proven innovation and continuous product improvement. They are also proud to be one of the original twelve ambulance manufacturers in the United States to submit vehicles for testing. Learn about a significant upgrade in our deburring technology.
Leading Through Innovation
As an additional example of innovation, they continue to be one of the few manufacturers to offer proprietary aluminum extrusions that add strength, improve stability and contribute to the quiet comfort of every vehicle they build. They were the first to offer Labyrinth-style door construction, a double aluminum insulated floor and a two-piece aluminum crash rail. Life Line ambulances are also known for their state-of-the-art Elite electrical system.
Click on link below to be directed to Life Line Emergency Vehicles Website
Click on the link below for YouTube Video Featuring Life Line Emergency Vehicles
Life Line Emergency Vehicles featured by Manufacturing Marvels – YouTube
Pennsville Twp, Ambulance Life Line Remount – 2023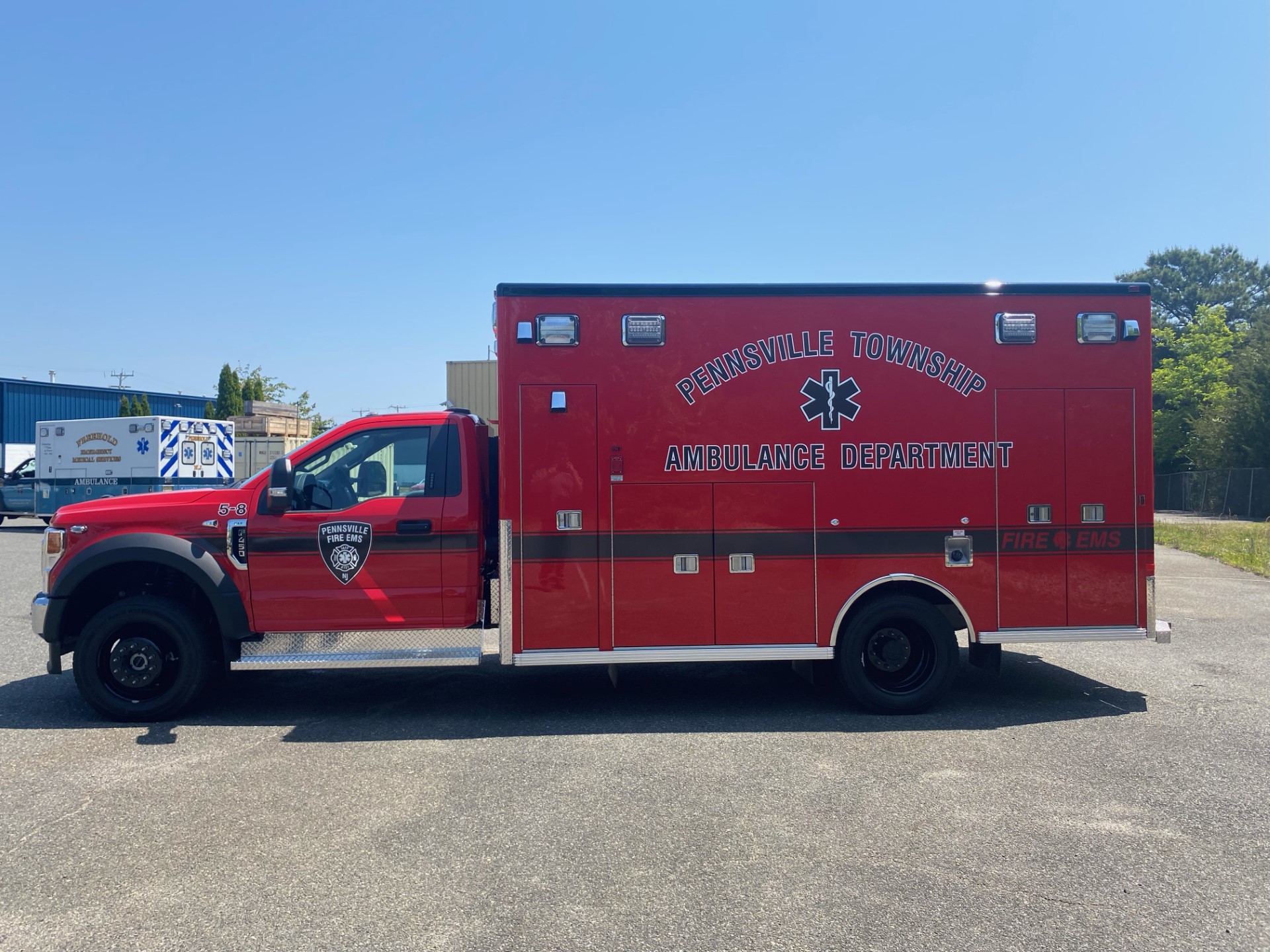 MANCHESTER TOWNSHIP EMERGENCY SERVICES – Manchester, NJ
Superliner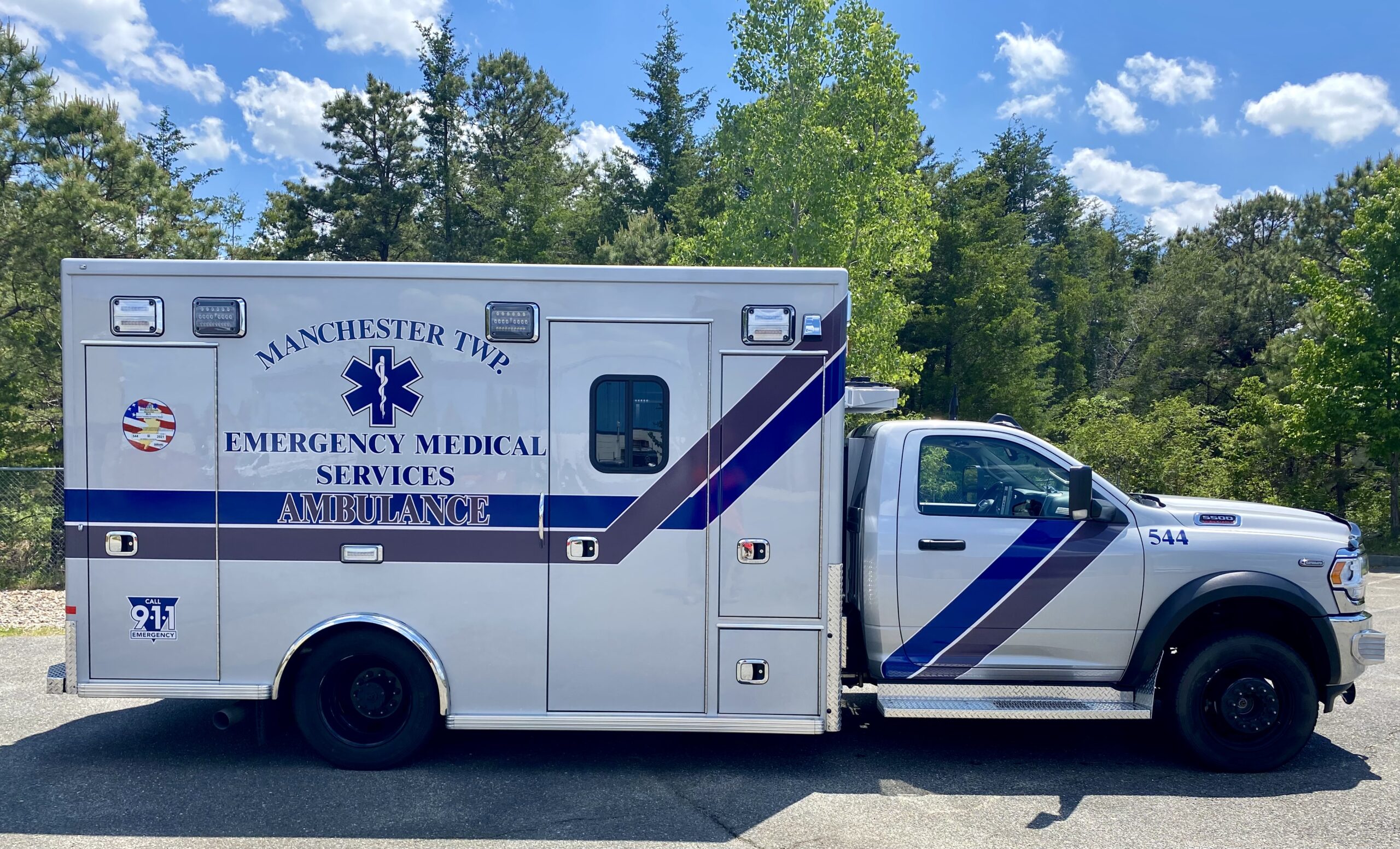 Paraliner
Easy to Maneuver, Easy to Store
The compact body is great for maneuvering in and out of busy streets, which makes a great fit for metropolitan areas. It can serve multiple hospitals and is able to be fully customizable. Comes with all the same standards as a Superliner but conveniently crafted in a smaller package.
For more information:
Read our Paraliner brochure to learn more
Features include:
147" body length
68 or 70 inch headroom
59 CFT of interior cabinet storage
57 CFT of exterior compartment storage
Back up camera
Patient area LED lighting
Stainless Steel threshold protectors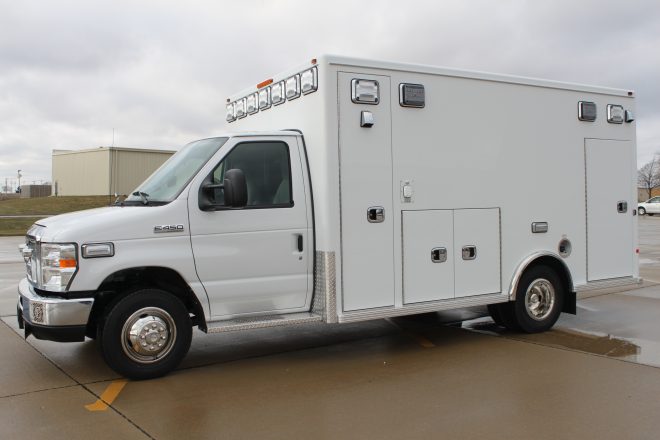 Victoryliner
Excellent Value, Quick Turnaround
This quick spec truck is an ideal value added ambulance. This model has a pre-configured exterior & interior compartment layout designed from the most popular selections with EMS services today. All this to assist when in a pinch and need an ambulance fast, a Victoryliner will fill your needs.
For more information:
Read our Victoryliner brochure to learn more
Features include:
72" headroom
Back-up camera – utilizes front monitor when activated
Momentary disable switch for right-side scene lights
Ducted heat and air conditioning
Exterior emergency LED lighting
Patient area LED lighting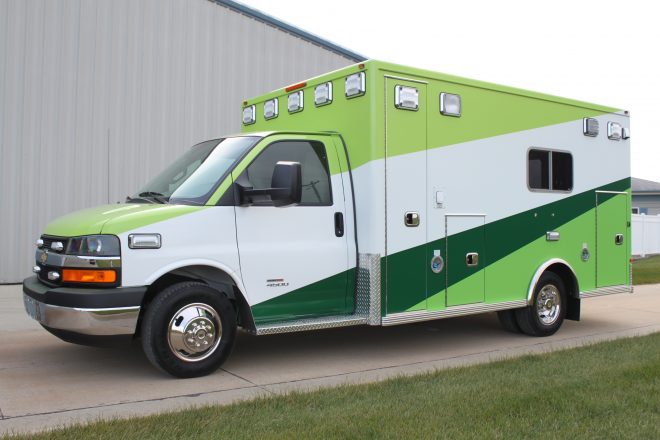 Superliner
Spacious and Highly Customizable
With more space than a Paraliner this vehicle is our most popular size. It's a comfortable, spacious ride with generous workspace, interior and exterior storage. Not to mention you can customize this until your heart's content.
For more information:
Read our Superliner brochure to learn more
Features include:
167 or 171 inch body length
72 inch headroom
Back up camera
Exterior and Patient area LED lighting
Ford E450 chassis or GM G4500 chassis
Strong, lightweight surface cabinet construction
Various seating and seatbelt options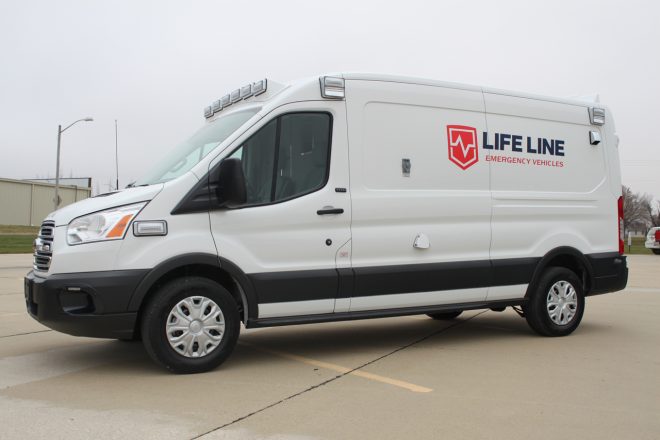 Type II
Ideal Hospital to Hospital Transport
Perfect for quick hospital to hospital transportation this vehicle features a Ford Transit Mid-Roof Van that has room for 2 medics plus the patient. Not to mention it's great on gas mileage.
For more information:
Read our Type II brochure to learn more
Features include:
20 Amp Shoreline Auto Eject
Reverse Activated Alarm
40 Amp Radio Prewire Power & Ground in Cab
K66 Antenna Base & Coax Cable Driver Side Cab Roof
Lower Action Area Sharps & Trash
EVS 2169 Vac-Formed Flip Up Bottom/Fold Down Seating
Lower Left Rear Base Backboard Storage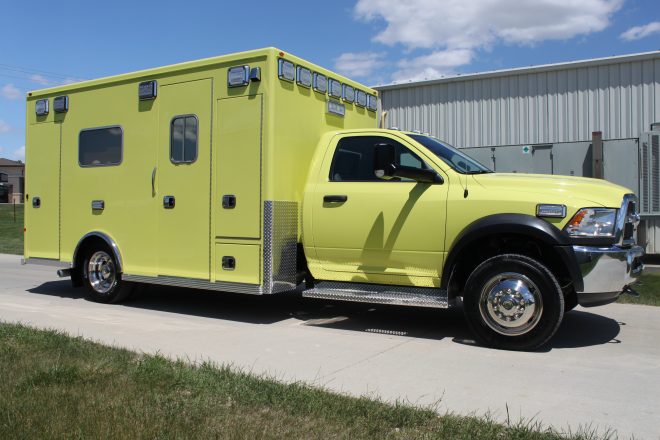 Type I
Versatile and Popular
No matter if it's used for EMS, hospitals or fire departments this vehicle will always be a great choice. Due to its versatility, it's one of our most popular models. Once you have your module length and headroom selected, there is a wide range of interior storage and exterior compartment ideas to choose from.
For more information:
Read our Type I brochure to learn more
Features include:
147, 152, 167 or 171 inch body length options
Both pass-thru or crawl-thru available
Ford F350/F450/F550 or Dodge 4500/5500
2WD or 4WD available
Headroom choices of 68, 70, 72 or 74 inch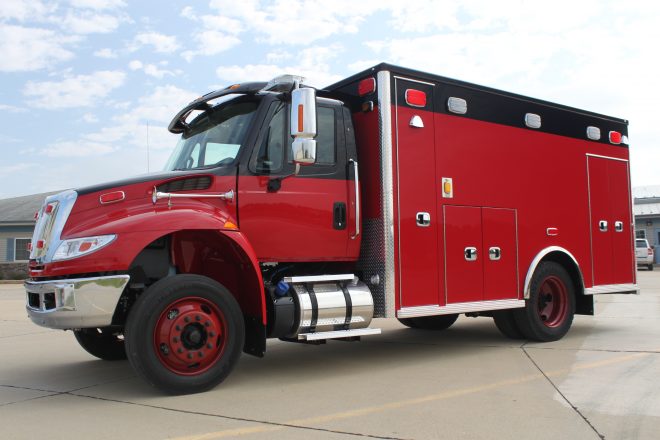 Highliner
Heavy Duty
This vehicle is made for those larger combination departments who need to haul much more of their equipment, for instance but not limited to Fire Based EMS Departments who must carry SCBA's, PPE, Extrication Gear, etc.
For more information:
Read our Highliner brochure to learn more.
Features include:
171 inch body length
72 inch headroom
3 inch drop skirt
Over 80 cubic feet of Exterior Compartment Storage
Auxiliary condenser
Available with Freightliner M2, Kenworth T270, International Navistar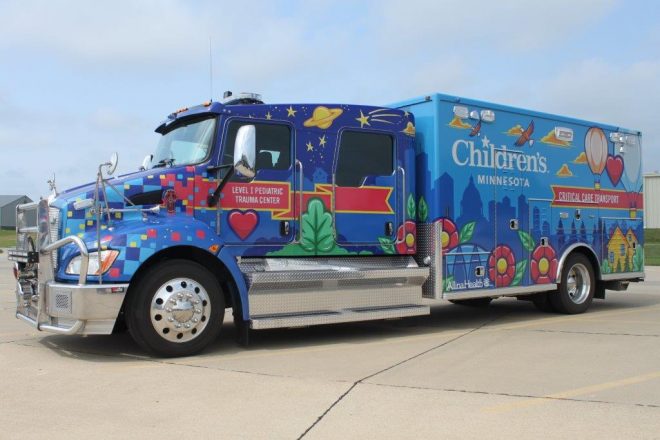 Neonate/Critical Care
Special Services, Critical Care Vehicle
This vehicle specializes in transporting critical care patients; it comes with all the bells and whistles and can bring a host of people as needed. Our PEDs/ICU transport is designed to assist in every critical care obstacle you may come across during extreme conditions.
For more information:
Read our CCT/SCT/Neonate brochure to learn more
Features include:
Available with every model
Air quality control system
Generator compartment
Wider side entry for cot access
Entertainment equipment
Additional electrical and HVAC options
Temperature controlled cabinets
All controls and storage within easy reach